Podcast / Radio Show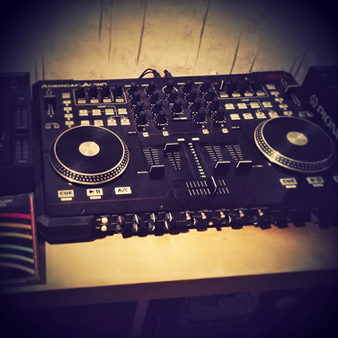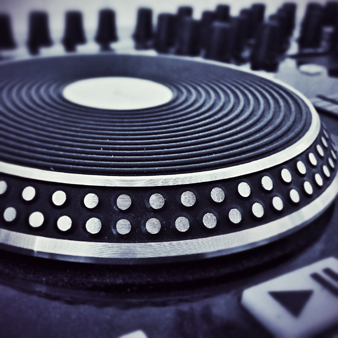 Tracklists & Downloads:
http://98thavenue.allendemusic.net
iTunes Link:
http://podcast.allendemusic.net
98th Avenue is an electronic dance music radioshow and a podcast of finnish dance music producer Allende. The styles featured are usually progressive trance and house, but anything from faster uplifting to slower techno and breakbeat can be played. The show will premier all new Allende material aswell as showcase some of the older stuff from time to time.
Rss Feed:
http://www.allendemusic.net/98thavenue/98thavenue.xml
to get your tracks featured in the show send promos to: contact [AT] allendemusic [DOT] net



Anssi Hohti © 2022

Allende Music / Allende Website - Finnish Melodic Trance & Progressive Producer. Additional info & biography. Style of music: Progressive melodic trance, detailed atmospheric electronic dance music, balearic trance & house. First official release in 2005 (Allende - Retrograde/Disillusion on Subtraxx Recordings). Singles and remixes written for labels such as Flashover, Armada, AnjunaDeep, Enhanced, Black Hole, AVA, Pure Trance, Lost Language, Solaris, Baroque, Mondo to name a few. Remixes done for Orkidea, Salt Tank, Way Out West, Audien, Andrew Rayel, David West, Michael Cassette, John O'Callaghan, Matt Darey, Miika Kuisma, Tasadi, Adam Nickey and many more! Featured in psychical mix-compilations by Ferry Corsten, Solarstone, Markus Schulz, Andy Moor, Orkidea, Menno de Jong, Will Holland, Tasadi, Darude. Other aliases: A98, Magnetic Flux, Magicdust, Aguada, Cape Verde. Member of the Melodic Trance group Beach X. Current Location: Lahti, Finland. Originally from: Kotka, Finland. Webpage contents: - Twitter timeline, news and latest release info. - Full Allende discography with info and links. Singles, Remixes, Dj Mixes, Compilations and all unreleased unofficial productions. - Free electronic dance music downloads, trance & progressive downloads, unofficial unreleased bootlegs. - Random Allende trance & progressive YouTube videos. - Photos and promotional images. - Electronic dance music studio pictures, synthesizers, guitars and other equipment. - Description, download & tracklist links of the EDM, Trance, House, Progressive, Podcast & Radio Show "98th Avenue". Currently on Hold. - Contact and info Allende Music / Allende Websivut - Suomalainen Trancen ja progressiivisen tanssimusiikin tuottaja / muusikko / säveltäjä. Lisäinfo ja biografia Musiikkityyli: Progressiivinen melodinen trance, yksityiskohtainen atmosfäärinen elektroninen tanssi musiikki, sekä baleaarinen trance ja house. Ensimmäinen virallinen julkaisu vuonna 2005 (Allende - Retrograde/Disillusion Subtraxx Recordings levy-yhtiöllä). Singlejä ja remixejä levytettynä useilla elektronisen tanssimusiikin levy-yhtiöille kuten aFlashover, Armada, AnjunaDeep, Enhanced, Black Hole, AVA, Pure Trance, Lost Language, Solaris, Baroque, Mondo mainitakseen muutaman. Lisäksi remixejä tehtynä useille tunnetuille tyylilajin artisteille ja yhtyeille kuten Orkidea, Salt Tank, Way Out West, Audien, Andrew Rayel, David West, Michael Cassette, John O'Callaghan, Matt Darey, Miika Kuisma, Tasadi, Adam Nickey ja moni muu! Biisit ja remixit mukana usean tunnetun dj:n kokoelmalevyillä, kuten Ferry Corsten, Solarstone, Markus Schulz, Andy Moor, Orkidea, Menno de Jong, Will Holland, Tasadi, Darude. Muut projektit: A98, Magnetic Flux, Magicdust, Aguada, Cape Verde. Lisäksi yksi jäsen kotkalaisessa melodisen trancen yhtyeessä Beach X. Nykyinen sijainti: Lahti. Alkuperin: Kotka. Websivuston sisältö: - Twitter aikajana, uutiset ja viimeisimmän julkaisun tiedot. - Täysi Allende diskografia, lisätiedoin ja linkein. Singlet, remixit, dj miksaukset, kokoelmalevyt ja kaikki epäviralliset julkaisemattomat kappaleet. - Ilmaisia elektronisen tanssimusiikin latauksia, trance ja proge, epävirallisia julkaisemattomia bootlegejä. - Satunnainen Allende YouTube video. - Valokuvat ja muu promo materiaali. - Elektronisen tanssimusiikin studio kuvia, syntetisaattoreita, kitaroita ym laitteistoa. - Podcast ja Radio Show 98th Avenue:n kuvaus, lataus ja biisilista linkit. Podcast tällä hetkellä tauolla. - Yhteystiedot